Porsche Drive
(On-Demand Rental)
Our on-demand hourly, daily, and weekly vehicle rental service that can be delivered to, and picked up from, anywhere within the service area.

Porsche Passport
(Monthly Subscription Service)
Our all-inclusive, month-to-month subscription service that provides access to a range of vehicles in our Porsche fleet.

---
Ready to get started? Ignition's on the left.
Use the Porsche Passport mobile app to apply for membership. It takes only a few minutes. You could hit the road within hours or set the start date at your convenience.
Download the Porsche Passport app on iOS® or Android®
Have your driver's license and payment option available
Use the app to apply for membership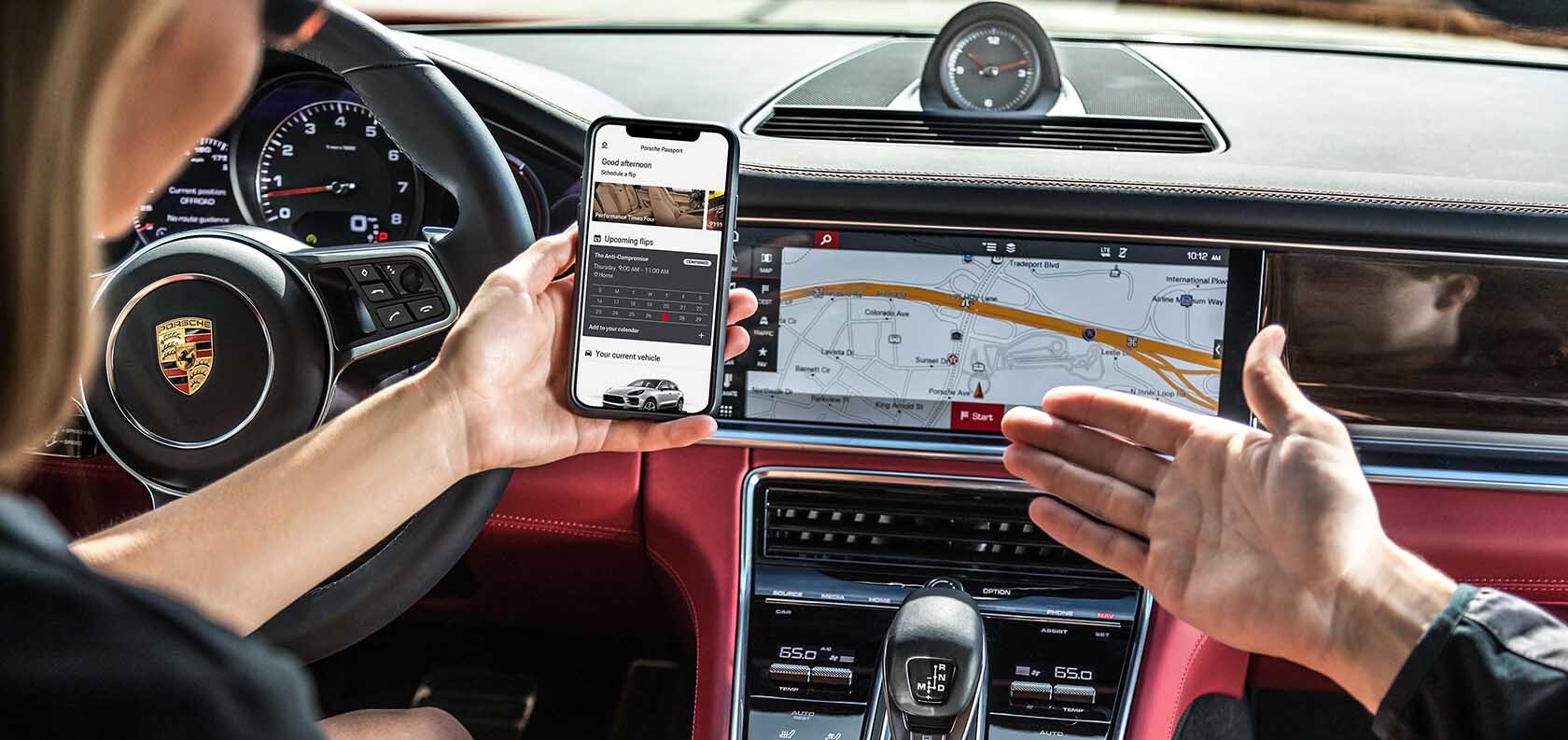 Dealership Hours
Monday

7:00 AM - 8:00 PM

Tuesday

7:00 AM - 8:00 PM

Wednesday

7:00 AM - 8:00 PM

Thursday

7:00 AM - 8:00 PM

Friday

7:00 AM - 8:00 PM

Saturday

7:00 AM - 8:00 PM

Sunday

11:00 AM - 5:00 PM
How does Porsche Passport pick the perfect vehicle for me?

Think of us as your personal vehicle concierge service. Tell us about your needs and we will match them with the perfect ride. Road trip? Special date night? We've got you covered.
How does insurance work?

Insurance is included with all Porsche Passport subscriptions. All approved drivers are covered by the Porsche Passport insurance policy. Policy highlights:



$1,000,000 liability coverage (combined single limit)
$300,000 uninsured motorist (combined)
$2,000 medical payments to offset any out of pocket or deductible costs
$1,000 deductible

How long can I keep a vehicle?

As long as you want!

There are no restrictions on how long or how short your flips can be. Occasionally, when a vehicle has been with a member for many weeks, we might need to ask for it back so that we can do routine tasks like preventive maintenance. However, we'll flip you into a fresh vehicle that is similar to the one you currently have.
Contact Us for More Information on the Porsche Drive & Passport Programs