Porsche Approved Collision Center & Cosmetic Repair Facility

30,000 sq. ft., State-of-the-Art Facility utilizing the latest in repair processes, equipment, and waterborne paint technologies


I-Car Gold and ASE Certified collision repair & paint technicians

Authorized Insurance Direct Repair facility for easy claim handling


Just North of the SanTan 202 Freeway on Willis Road in the Chandler 202 Auto Park... located just west of RideNow Powersports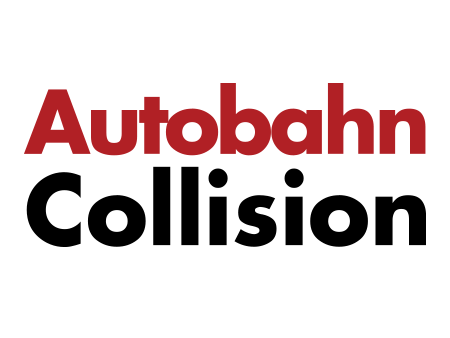 2555 East Willis Road
Chandler, AZ 85286

(480) 786-1000
Autobahn Collision | Porsche Chandler
At Porsche Chandler, we're proud to offer a dedicated service center for all your Porsche's maintenance needs, but sometimes our clients in the greater Phoenix area need a little more TLC than we can offer onsite; in those cases, we count on Autobahn Collision, a full-service, state-of-the-art collision repair and restoration center, owned and operated by Porsche Chandler. You can count on us to help you through what can often be a very difficult time.
No one wants to think about going through an accident, but when the dust settles and everyone is safe and sound, it helps to know you can count on Porsche Chandler and Autobahn Collision to put the pieces back together again. Our Collision Center and Cosmetic Repair Facility offers 30,000 square-feet of space where we specialize in the latest repair processes with state-of-the-art equipment, including Waterborne Paint Technology.
After being in an accident, having someone by your side can mean all the difference, and for our clients in the greater Scottsdale, AZ area, we want to stand with you. When you use Autobahn Collision to get back on your feet, we're with you 100%. Our front office staff are experts at navigating the messy world of auto insurance, and they work directly with all major insurance companies in order to make sure your vehicle is restored to its former pre-accident glory. Rest assured knowing we are an authorized direct-repair facility, so insurance claims are easy-breezy. And since we're located just west of RideNow Powersports in Chandler, AZ, we're also convenient to get to, just off the SanTra 202 Freeway.
Autobahn Collision | Services & Processes Explained
Autobahn Collision can repair your Porsche Panamera or Porsche Cayenne, but we also repair all makes and models. Our technicians hold dual certifications from I-CAR and ASE, and they were hired by us because they're the best of the best. Here is a rundown of services we offer, followed by an overview of the repair process:
Collision Repair: When the worst happens, Autobahn Collisionc an repair your vehicle back to how it was before, helping you get back to how things were before, too.
Unibody & Frame Repair: With state-of-the-art equipment like the Car-o-Tronic Version2 X2 Electronic Laser Measure System, our professional team can get your vehicle repaired back to factory standards.
Paint & Refinish: Using the latest Waterborne Technology, we can refinish your vehicle so it looks like it just rolled out of the factory.
Windshield & Paintless Dent Repair: As part of our one-stop-shop approach to collision repair, we can handle glass or small-dent repairs while your vehicle is here in the shop, and we even with your insurance to handle the claim.
Rental & Loaner Cars: We have rental vehicles right here onsite for you to use while your vehicle is being repairs, and we can work directly with your insurance company to handle the bill. After all, getting back on your feet shouldn't cost you a leg.
The process of getting the repairs you need is rather simple, let us walk you through it:
We provide a Free Repair Estimate
We send the estimate to your insurance for approval
Upon approval, we move on to disassembling your vehicle and ordering the necessary parts for the repair
First, we tackle the structural repair
Then, we work on body repair
From that, we move on to perfecting the paint job
After that, we reassemble the vehicle in its entirety
It then undergoes a thorough detailing
And finally, a final inspection is performed before we deliver your vehicle to you.
When an accident happens, it's important to start healing right away; you take care of yourself and your family and let the Autobahn Collision Center handle your vehicle for you.
Make an Inquiry
* Indicates a required field