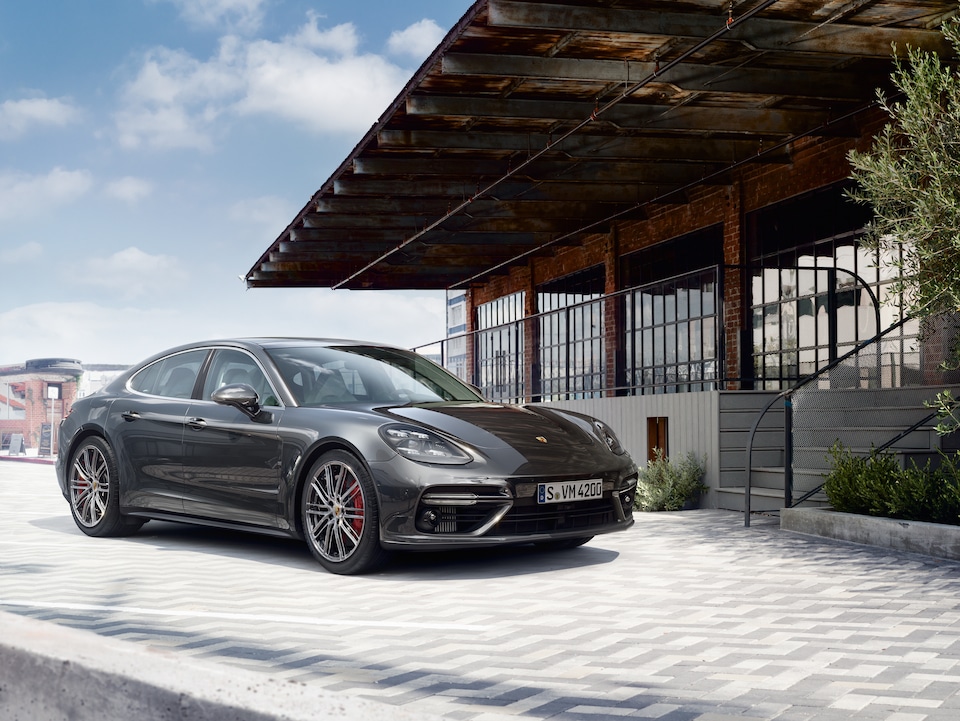 The Porsche Panamera may be one of the most unique looks in the new lineup, but it's still undeniably a Porsche.
From its crook nose, to wideset headlights and an iconic face, to its muscular haunches, the new 2019 Porsche Panamera is ready tackle challengers in the complicated and niche luxury sports wagon/sportback market.
If you're looking to upgrade in Arizona, hear from the Porsche Chandler team why the new 2019 Panamera should be high on your list.
What's New for 2019?
The newest changes for the 2019 Panamera include the addition of a new GTS badge, along with a new twin-turbo V8 engine for those GTS models.
The Porsche Panamera was completely redesigned for the 2017 model-year, so there aren't many other major changes to design, features, technology, or performance for the rest of the classic and Turbo lineup. The Panamera Turbo S E-Hybrid was a new addition for the 2018 model-year. The Sport Turismo body style was also introduced for 2018.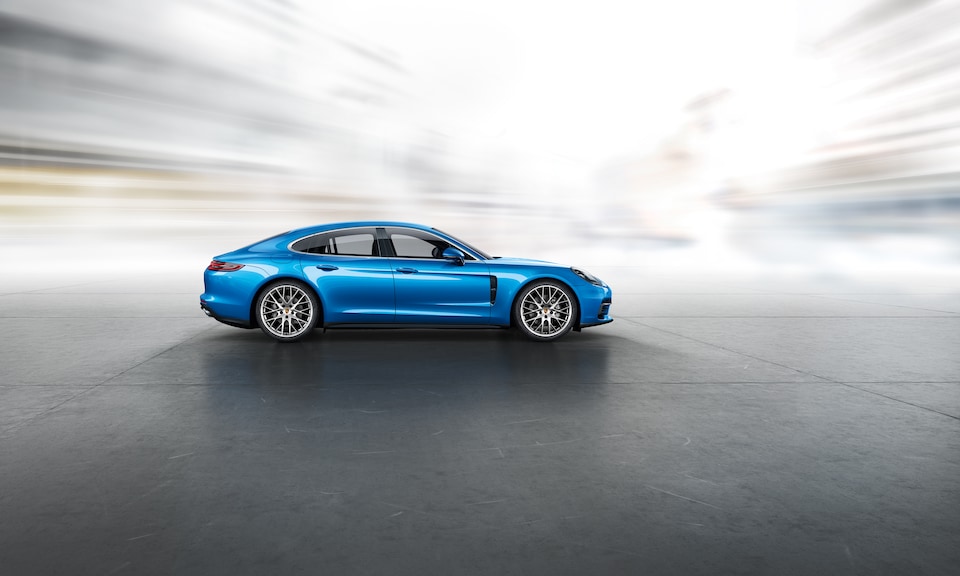 2019 Porsche Panamera Configurations and Trim Overview
There are eighteen standard configurations in the new 2019 Porsche Panamera lineup, spread out across three overarching vehicle options. Explore all available models below:
Porsche Panamera
This classic long-roofed model is the foundation of the lineup. Power ranges from a 330-horsepower 3.0-liter V6 to a 440-horsepower 2.9-liter V6. Standard navigation, a 10-speaker sound system, and the Porsche Communication Management interface with Apple CarPlay set the stage for this tech-savvy favorite. This model sees little to no changes for the 2019 model year.
2019 Panamera
2019 Panamera 4
2019 Panamera 4 Sport Turismo
2019 Panamera 4 Executive
2019 Panamera 4S
2019 Panamera 4S Sport Turismo
2019 Panamera 4S Executive
Porsche Panamera GTS
This line is entirely new for 2019, bringing along a hefty V8 twin-turbo reportedly making 453 horsepower and 457 pound-feet of torque. A stunning Sport Chrono package adds dashing black exterior accents, black 20-inch wheels, black tailpipes, and beautiful black suede. The 2019 Panamera also offers Advanced Cockpit digital instrumentation. The new GTS models aren't available quite yet, but we are taking orders for them now.
2019 Panamera GTS
2019 Panamera GTS Sport Turismo
Porsche Panamera Turbo
This handsome and full-powered model is fun meeting fashion. A standard 550-horsepower 4.0-liter twin-turbo engine creates an exhilarating performance feel no matter where you're driving. Bolstered, leather-trimmed, heated seats put you in the lap of luxury, with features like massaging functions and front ventilation. The Turbo also sees few changes for 2019.
2019 Panamera Turbo
2019 Panamera Turbo Sport Turismo
2019 Panamera Turbo Executive
Porsche Panamera E-Hybrid
All-new for last year, the 2019 Panamera E-Hybrid rolls into the new MY with few changes, as well--but, we can't find much that we'd change. This incredible model can offer up to 680 horsepower and 626 pound-feet of torque from a 4.0-liter twin-turbo V8 combined hybrid powertrain system (in the S E-Hybrid model), and still see 49 MPGe. It can also get about 14-15 miles of pure-electric driving, with the Panamera 4 E-Hybrid likely to achieve 20+ miles of electric-only cruising.
2019 Panamera 4 E-Hybrid
2019 Panamera 4 E-Hybrid Sport Turismo
2019 Panamera 4 E-Hybrid Executive
2019 Panamera S E-Hybrid
2019 Panamera S E-Hybrid Executive
2019 Panamera S E-Hybrid Sport Turismo
Contact Porsche Chandler to learn more about the new 2019 Porsche Panamera lineup near Phoenix.