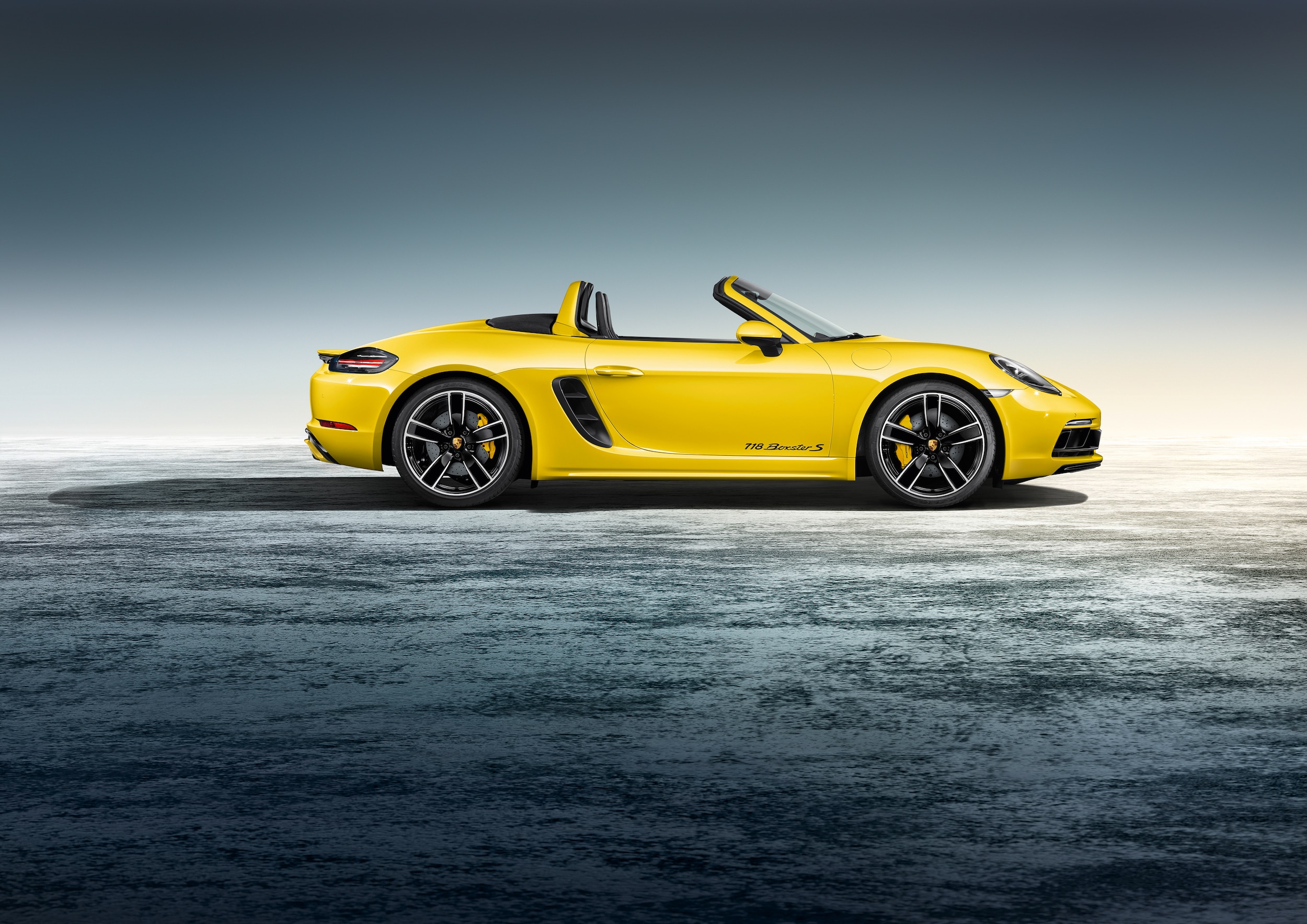 ?
There are few things more engaging than driving a convertible sports car down a tight and curvy road in Phoenix. Porsche strives to make all of its vehicles a blast in any situation, and the new Porsche 718 Boxster is no exception. To learn more continue reading.
The Thrill of a 2020 Porsche 718 Boxster
The 718 Boxster is incredibly flexible and practical for a mid-engine convertible. It has tons of technology that can change its driving characteristics with the push of a button.
The mid-engine design of the Boxster helps it achieve incredible balance and handling. It also makes the vehicle predictable when you are pushing it to its limits. The heart of the 2020 718 Boxster is a horizontally-opposed Boxer 4-cylinder engine with a turbocharger. This configuration helps to keep the vehicle's center of mass low and increase its handling when cornering. It also helps to make the Boxster more efficient than its competition, while still making ample power for a vehicle in its class.
The 2020 718 Boxster has a fluid driving experience that is further accentuated with either the manual or dual-clutch transmission. The manual helps to keep you engaged in all parts of your drive, but the dual-clutch gives you lighting fast shifts and is excellent to have if you are stuck in traffic in Tempe.
The design of the 718 Boxster is an evolution of the previous generations, and as soon as anyone sees it, they will know that it is a Porsche. The 718 Boxster looks good from every angle, and when you step into the cabin you are treated to all of the latest technology.
It is a breeze to take the Boxster on top-down cruises across Mesa. The convertible top allows you to interact with your surroundings, and further embrace nature while you blaze down backroads. It even comes with an impressive amount of storage space, if you are planning on going on a long road trip.
It is one thing to be told how great the 718 Boxster is, and another to get behind the wheel. If you want your opportunity to drive the 2020 Porsche 718 Boxster, you can visit our team at Porsche Chandler. Our team is knowledgeable about every aspect of the new Porsche lineup, and they would love to share their knowledge with you.