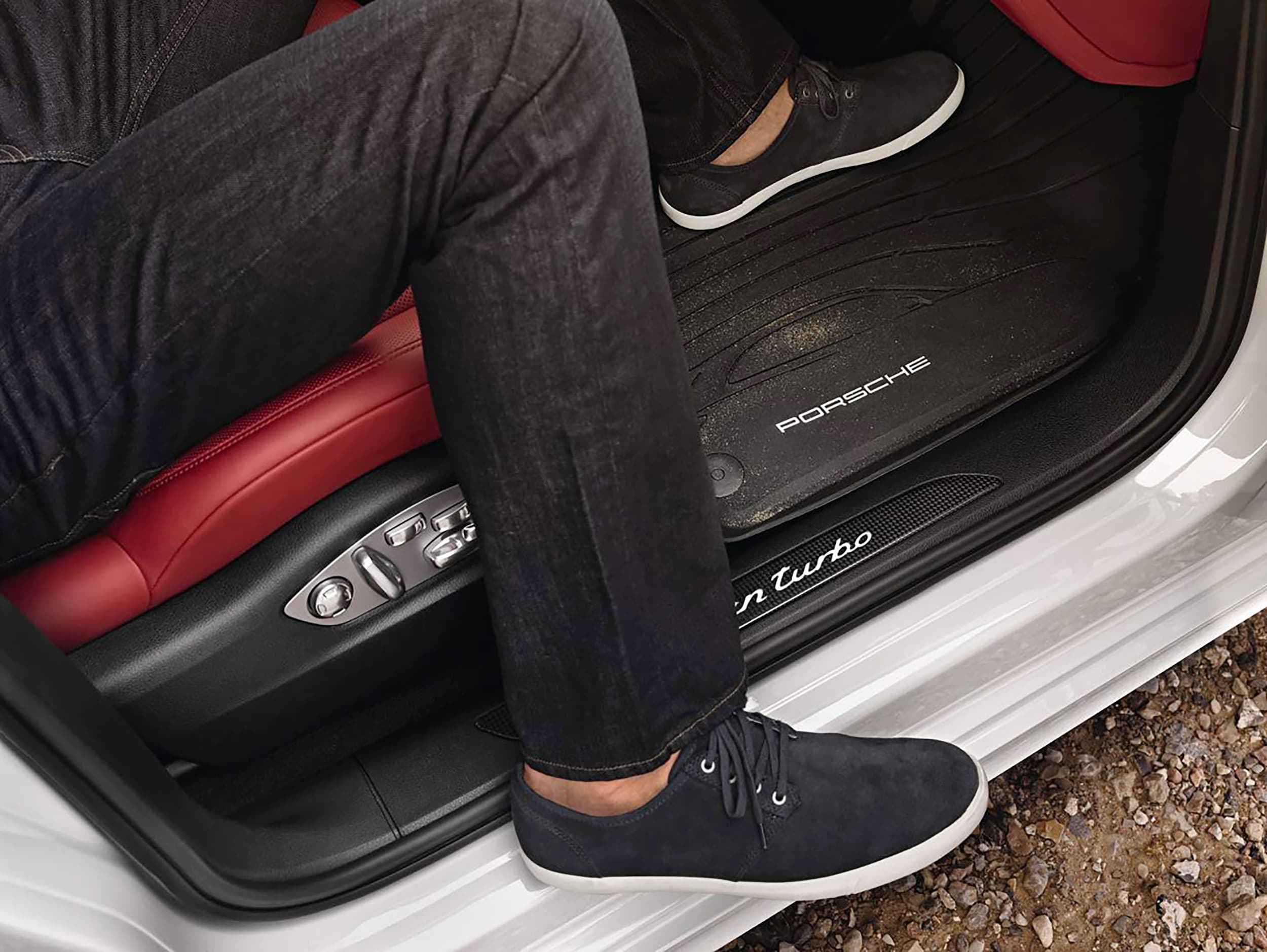 ?
If you are in the market for a brand-new Porsche Macan in Chandler, AZ, it is important to find the best trim level to match your lifestyle. The 2020 model is available in three trim levels, each with defining characteristics and key features. At Porsche Chandler, we are making it easy for you to find the right match. We have assembled the key attributes for each 2020 Porsche Macan trim level, so you can explore your options and start your shopping experience today!
2020 Porsche Macan: Base Model
The 2020 Porsche Macan is an inventive crossover model that is ready to outperform the pack. A standard 2.0-liter Turbo engine delivers up to 248 horsepower for optimal performance on the open road while utilizing a 7-speed automatic transmission system. With standard All-Wheel-Drive, you will always be in control, no matter the destination. 18-inch wheels add a sense of confidence to the unique exterior, while LED headlights provide maximum visibility in any condition. The 2020 Macan is designed to keep you safe, instill confidence in its drivers, and make its mark in Phoenix.
2020 Porsche Macan S
Equipped with all the base model's standard features, the 2020 Porsche Macan S offers several additional upgrades. 19-inch wheels are standard with S models, along with a revamped engine. The Macan S comes with a 3.0-liter turbo V6 engine, delivering 348 horsepower for drives through Tempe. Other standard features include a silver tachometer, quad-exit chrome exhaust tips, and titanium brake calipers.
2020 Porsche Macan GTS
The 2020 Porsche Macan GTS features the model's most powerful engine, a 2.9-liter twin-turbo with up to 375 horsepower. A sports exhaust system emphasizes performance, while adaptive LED headlights and air suspension help you adjust to conditions on the go near Mesa. 20-inch wheels are standard, offering maximum traction and control as you navigate the streets. GTS models also include all standard features of the 2020 Porsche Macan S.