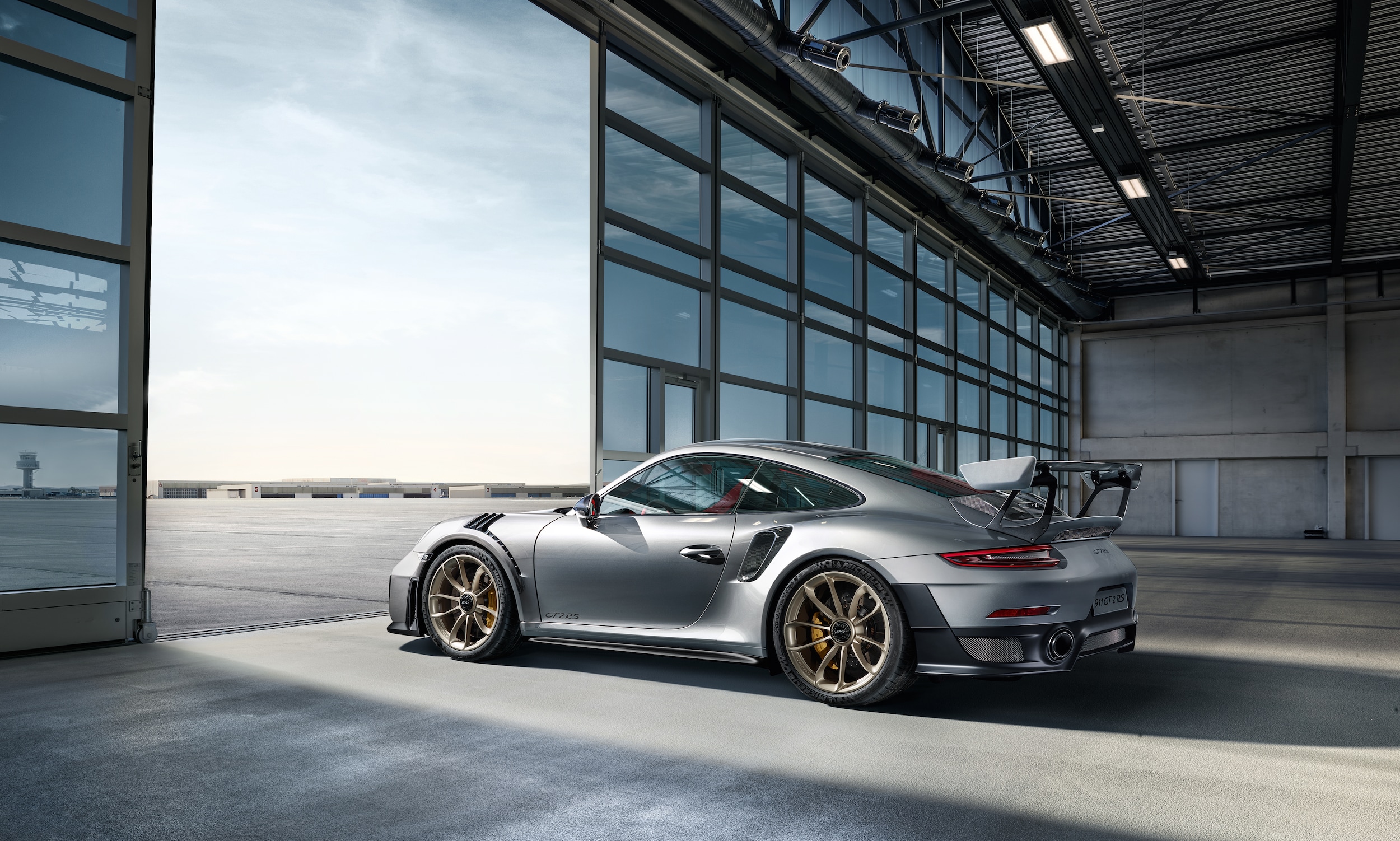 ?
Porsche models are widely recognized for their impressive performance metrics and engine capability. When engineering the latest models, Porsche is focused on maintaining their reputation as one of the fastest automakers on the market. Models such as the 911 , 918 Spyder , and 919 Evo Hybrid mark some of the fastest Porsche vehicles to date. At Porsche Chandler, we are proud to offer a comprehensive selection of new Porsche models, along with a wide range of new specials to help you save on raw Porsche performance near Phoenix.
Porsche 919 Evo Hybrid
The Porsche 919 Evo Hybrid sets new standards for efficiency, while establishing itself as one of Porsche's quickest vehicles. With an impressive 0-60 acceleration rate of 2.2 seconds , the 919 Evo Hybrid is ready to move from the jump. Its top speed stands at 230 mph , with an overall output of 887 horsepower .
Porsche 911 GT2
One of the most iconic Porsche stock vehicles, the 911 GT2 is a speed machine in any condition. Its top track speed stands at an impressive 211 mph , while accelerating from 0-60 mph in just 2.6 seconds . Its total output is listed at 690 horsepower for dynamic, precise performance across Tempe.
Porsche 918 Spyder
Offering unrivaled acceleration and smooth, responsive engine capability, the 918 Spyder is well-known as a staple for performance enthusiasts across Mesa. The 918 Spyder accelerates from 0-60 mph in just 2.2 seconds , with a top track speed of 214 mph and an overall output of 874 horsepower .
Porsche 911 Turbo S and 911 GT3 RS
Rounding out the top five are two high-performance 911 trims. The Porsche 911 Turbo S delivers up to 571 horsepower , with a top track speed of 198 mph and a 0-60 acceleration rate of just 2.5 seconds . The Porsche 911 GT3 RS produces up to 492 horsepower , reaching top speeds of 197 mph and accelerating from 0-60 mph in 3 seconds .