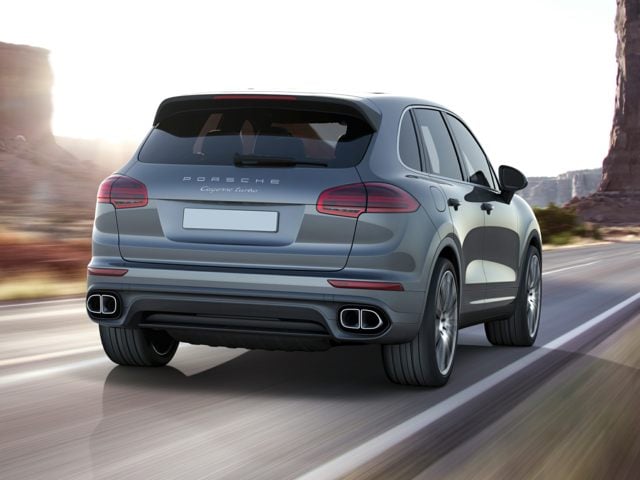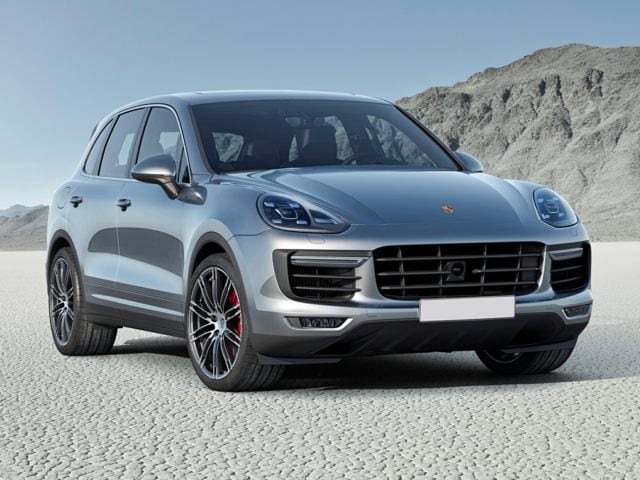 The Porsche Cayenne is What Other Midsize SUVs Aspire to Be
People want to drive it and other SUVs want to be it. If you ask us, the Porsche Cayenne can't be beat.
With a generous amount of space, style, and luxury, the Cayenne is a top choice for Phoenix area drivers. It can easily handle all kinds of errands, from holiday grocery shopping to long family road trips and golf outings with friends. Its versatility lends itself to all kinds of lifestyles, so we encourage you to stop by our Chandler showroom and see how it could work for you.
Select the Right Porsche Cayenne Trim Level for You
Porsche created a great range of trim levels for the Cayenne. Each one is an excellent choice for Phoenix area drivers.
With all-wheel drive and an 8-speed automatic transmission, you can drive any one of these Cayenne models with confidence. This top-of-the-line SUV is ready for your Phoenix errands, your road trip adventures, and your day-to-day commute. All you have to do is pick the model you like the most.
Please call or stop by our showroom in Chandler to learn more about the Cayenne and its options. We'd love to send you on a test drive.
Cayenne
The base model Cayenne comes with 3.6-liter V6 that gives you 300 horsepower and 295 pound-feet of torque. At its most basic, the Porsche Cayenne is still, of course, a luxurious and well-equipped SUV. Some standard features include:
7-inch touchscreen
Bluetooth and USB
Power tailgate
8-way power-adjustable front seats
18-inch wheels
Navigation
Cayenne Platinum Edition
The 2017 Platinum Edition shares an engine with the base Cayenne, but includes 20-inch wheels, four more speakers in its Bose surround sound system (14 vs. the Cayenne's 10), auto-dimming mirrors, and some unique trim and appearance features. It's a very handsome and alluring model.
Cayenne S
Based on the same 3.6-liter engine but with a twin turbo boost, Porsche managed to persuade the Cayenne S to give up 420 horsepower and 406 pound-feet. Features include:
A sunroof
Power Steering Plus
Front and rear parking sensors
Cayenne GTS
Don't tell the other Cayenne models, but the GTS might just be our favorite. It's extra sporty, with 20-inch wheels and unique appearance options. Based on the same engine as the S model, this tuned version squeezes out 440 horsepower and 443 pound-feet of torque. GTS features include:
Specially tuned adjustable air suspension
Bigger, high-performance brakes with red calipers
Sport exhaust system
Sporty front seats for better cornering support
Cayenne Turbo Models
With its 4.8-liter V8, the Cayenne Turbo brings 520 horsepower and 553 pound-feet to the table.
From a modified version of the same engine, the Turbo S boasts 570 horsepower and 590 pound-feet. These models offer exceptional power and thrill in the SUV market, along with the high-end luxury and elegance that dreams are made of and Porsche models embody.
Each Cayenne model can be customized with a number of your preferred options. Please let us know if you're interested in building your Cayenne from the ground up!
Practical Doesn't Mean Pedestrian
You can fit a lot in a Porsche Cayenne. Even with all five seats comfortably occupied, you can stow luggage or sports equipment in the back. Fold down a rear seat or two if you need to fit people and things- the seats split 40/20/40 for ideal flexibility. Put them all down and you have a veritable shipping container. Albeit, the most beautiful and luxurious shipping container there ever was.
The interior of the Macan is appropriately grand for a Porsche SUV. All of your controls are at your fingertips, and the standard 7-inch touchscreen is easy and responsive.
Rear seat passengers can enjoy first-rate entertainment on available touchscreens mounted to the front-seat backrests. You can also get ventilation in both the front and rear seats.
Cayenne Offers as Much Performance as You Can Handle
With the wide range of trims and options available in the Cayenne lineup, you can have exactly the Cayenne you want. Choose from a huge selection of colors, materials, performance and tech upgrades, and wheels- we'd be delighted to help you build the Cayenne of your dreams.
Including the E-Hybrid and Turbo models, there are eight models in the Cayenne range. There are top-notch options for every driving enthusiast, whether you want to prioritize fuel efficiency, exciting performance, or both.
We have a lot more to say about the Porsche Cayenne and all of its luxurious utility. Please be in touch with us if you're interested in this one-of-a-kind SUV.