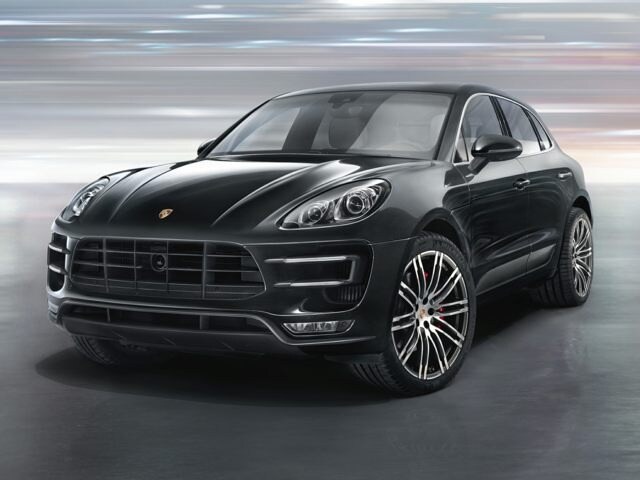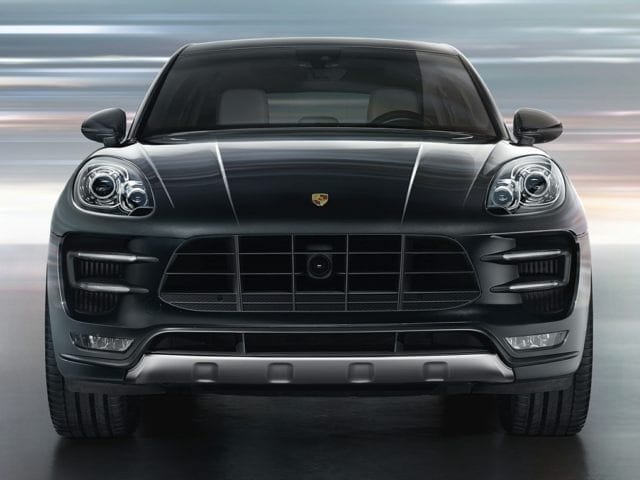 Porsche Macan Near Phoenix | Chandler, AZ Dealership
New Porsche Macan in Chandler, AZ

The image that comes to mind when most people hear the word "Porsche" is a coupe, or possibly a convertible. The Porsche name is built on powerful, stylish cars. While it's true that Porsche coupes are some of the finest on the road, that's not their only claim to fame. Porsche SUVs, such as the Porsche Macan, are also some of the finest around.
The Porsche Macan is their subcompact crossover SUV, and it is as capable as the Porsche name implies. The seats have been designed to be as comfortable as possible on long trips and at high speeds. The available 14-way power front seats have ventilation, heating, and memory functions, keeping drivers of all shapes and sizes comfortable in any climate. Android Auto and Apple CarPlay come standard, helping you stay connected wherever you go.
Under the hood of the Porsche Macan is a standard 2.0-liter turbocharged four-cylinder engine that gives out 248 horsepower and 273 pound-feet of torque. If that's not enough, there's also an available 3.0-liter turbocharged V6 engine that gives out 340 horsepower and 339 pound-feet of torque. Still looking for more? The Porsche Macan Turbo has a 3.6-liter turbocharged V6 that gives out 400 horsepower and 406 pound-feet of torque, and if that still isn't enough, the added Performance package raises that to a whopping 440 horsepower and 442 pound-feet of torque. According to Porsche, that will get you from 0-60 mph in just 4.9 seconds. Porsche knows how to make a fun vehicle.
If you're interested in a subcompact crossover SUV in the Chandler, Phoenix, Tempe, and Mesa, there are any number of options. However, if you're looking for a top-of-the-line, stylish, luxurious, powerful subcompact crossover SUV, the Porsche Macan is the best out there. It's fast. It's comfortable. It's classy. You know it must be from Porsche.
Perfect Versatility and Style for Phoenix Life
The Porsche Macan is a lovely balance of everything you could want in a compact luxury SUV. It's handsomely elegant inside and out, provides smooth and exciting performance, and features a lot of space for both passengers and cargo.
The Macan refuses to feel like a bulky SUV; it acts more like a sports car than almost any crossover you'll find. Even though it's easy to pile in the family for a long, comfy road trip, the driver gets to enjoy a spirited driving experience. If you need to carry more stuff than family, the rear seats can fold down to create very generous cargo space.
Its sophisticated, cleanly designed interior gives the Macan an air of elegance and athleticism. You'll always know you're in a Porsche.
Fantastic Selection of Performance Options in the Macan Lineup
Each Macan trim level- base, S, GTS, Turbo, and Turbo with Performance Package- has its own exhilarating engine. You can get a fun, quick engine for a comfortable price, or you can opt for a whiplash-inspiring, performance-optimized engine. Any of the options will make your smile a permanent fixture on your face.
We can justifiably establish that the Macan is a wonderful choice for life in Phoenix. But when you leave the city streets and reach some dirt, the Macan will still impress you with its all-wheel drive and Porsche Traction Management.
Please visit our showroom in Chandler so we can get you in a Porsche Macan for a test drive and you can see if it's the perfect fit for you!