Now offering Home or Office Vehicle Test Drives and Complimentary Sales & Service Vehicle Pickup & Delivery.
Offer applicable within 25 miles of Porsche Chandler during business hours. By appointment only. Call 480.994.9000 to schedule.
Contact Us
Schedule Service
Porsche Chandler is committed to the safety and well-being
of our clients and employees. Precautions & procedures have
been implemented per CDC guidelines to ensure a clean and sanitary dealership environment.
Welcome to Porsche Chandler
Enjoy Red-Carpet Service at Porsche Chandler
Porsche owners are just as particular about the service they get as they are about the quality of the cars they drive. Discerning drivers in Chandler, AZ know they'll be treated like a king at Porsche Chandler. Whenever you visit our dealership, you'll get red-carpet service from our professional staff. You'll be greeted with a smile and treated with respect, whether you're here to shop for a car or get service or parts for the one you have.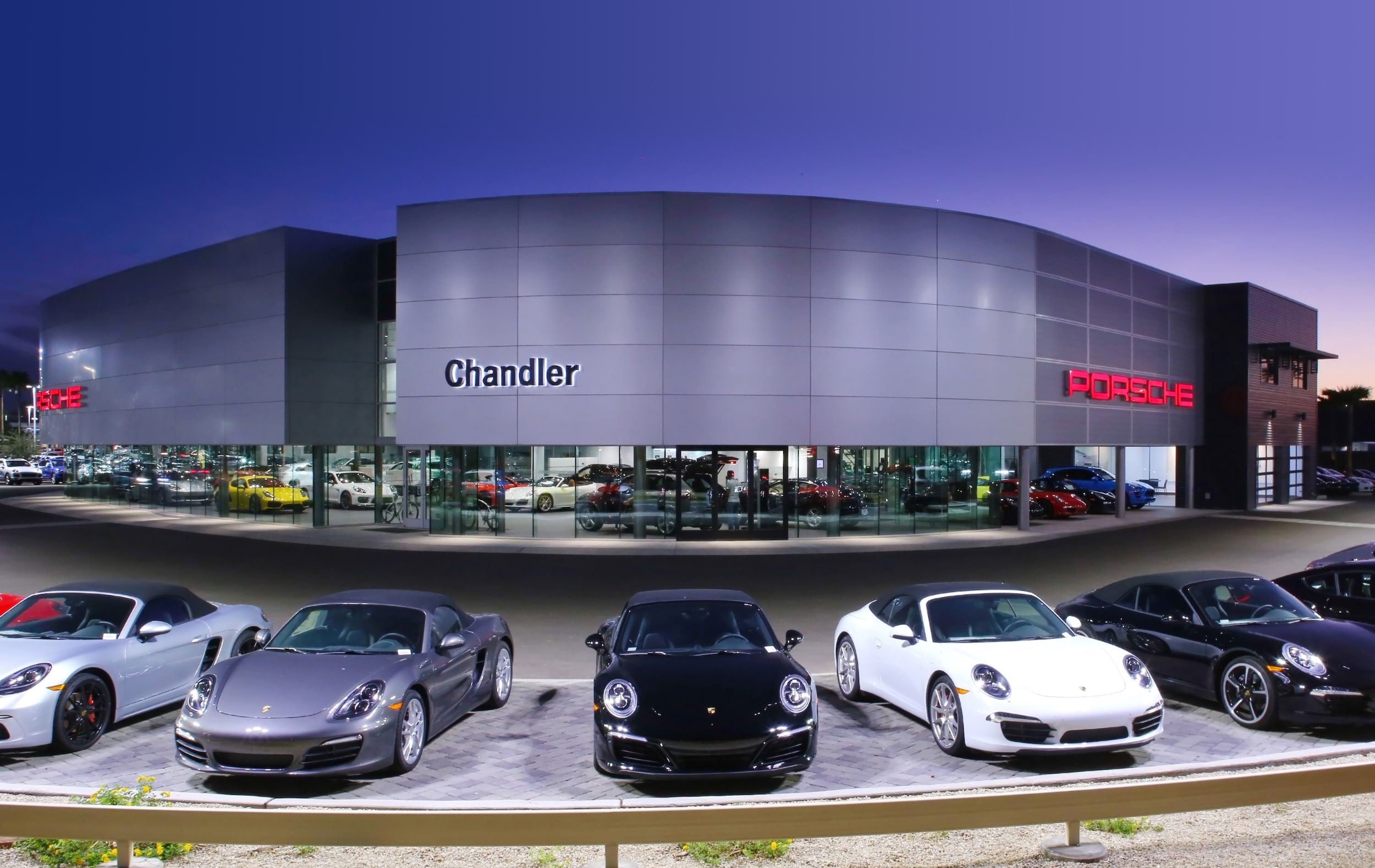 A Full Line of Genuine Porsche Parts and Accessories
If you want the best results for your do-it-yourself service or repairs, make sure you get genuine Porsche parts. The experts in Porsche Chandler's parts department can guide you to the proper parts that were built to work in your Porsche vehicle. Want to spruce up your car or make it run better? People in Chandler can also find a full line of Porsche accessories at our dealership. If we don't happen to have what you need in stock, we'll order it for you.
An Enjoyable Car-Shopping Experience
Whatever your automotive needs, the our team here at Porsche Chandler will go the extra mile to make sure you're completely satisfied. We are dedicated to make sure you have an informative and enjoyable experience every time you walk through our doors. Come see us today for first-class customer service.