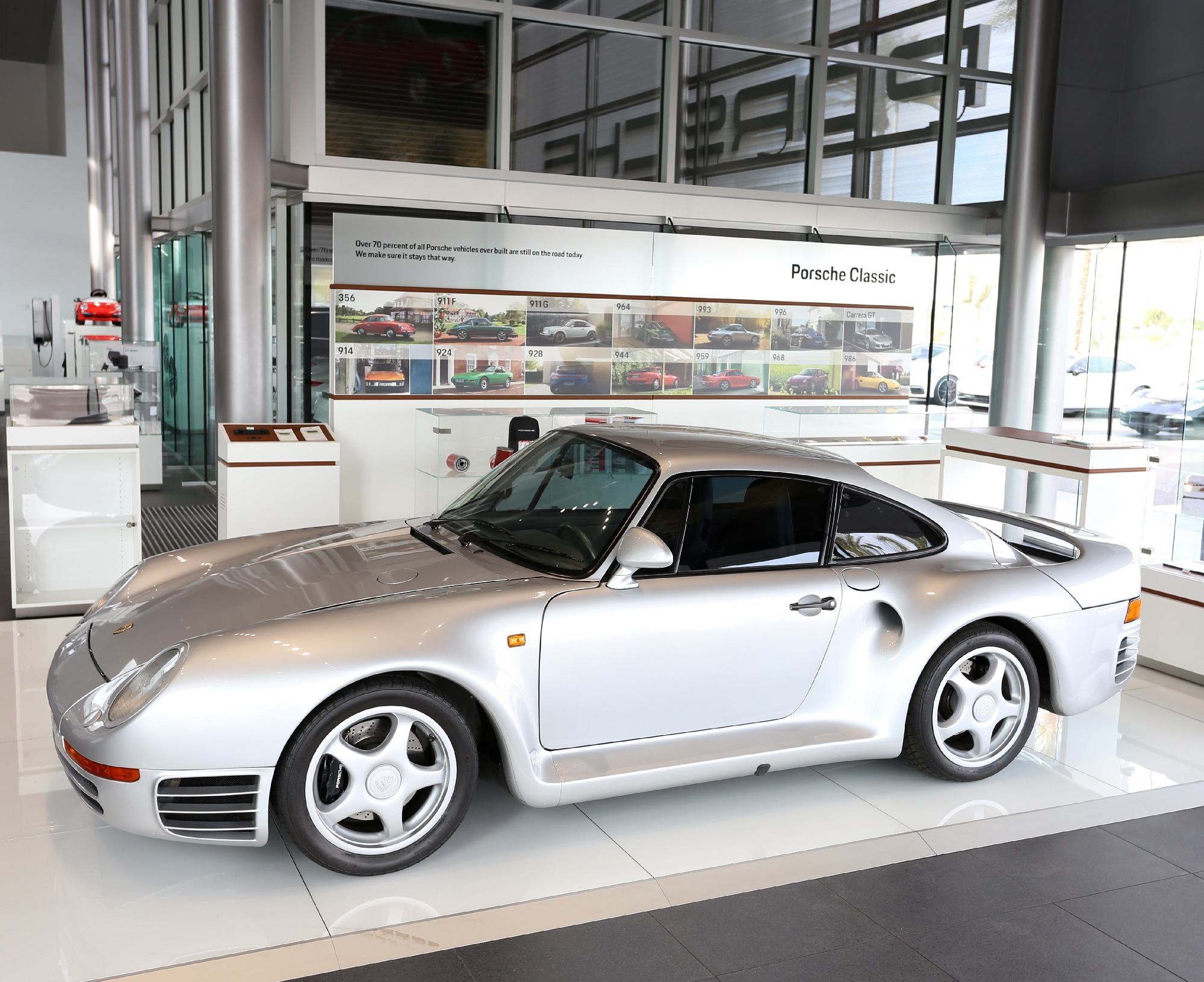 Porsche Chandler is proud to be a Porsche Certified Classic Partner.

Your Porsche is far more than a sports car. It is a classic car and an artifact. As such, it deserves the special attention that meets the high standard of genuine parts and repair that you expect from Porsche. Over 70 percent of all Porsche vehicles built are still on the road today - and have therefore become genuine classic cars. This is no coincidence, but the result of first-class service from Porsche Certified Classic Partners. What does it mean to be a Porsche Certified Classic Partner?

It means that at Porsche Chandler, we are committed to our roots, and the tradition of Porsche performance that the brand has become synonymous with.
We are committed to prolonging the service life of your classic Porsche. At Porsche Chandler, you will find experts who combine service and advice with the relevant expertise and enthusiasm.
Being a Porsche Classic Partner also sets visual standards: a Classic Corner in the showroom of Porsche Chandler tells you immediately that we are a Partner you can trust.

Porsche Chandler organizes special Limited Classic Events, to help keep you up to date with the latest Porsche Classic updates. We are also host to the Classic Corner Information Center, featuring Porsche classics and Genuine Classic Parts, along with Porsche Crest production and technical literature. This gives you the opportunity to browse through model history and find out about the relationship between the Porsche brand values of tradition, and innovation in performance.
To guarantee the best possible standards of maintenance and repair, we have specialist knowledge, combined with the required special tools and model specific technical literature to keep your classic Porsche at showroom quality.
 Chris Pauken




  



 Derek Underwood

Gold Certified Service Technician

 
Give us a call today, at 877-761-2004 for more information on Porsche Classic Service & Parts, or
Schedule an Appointment Online
today.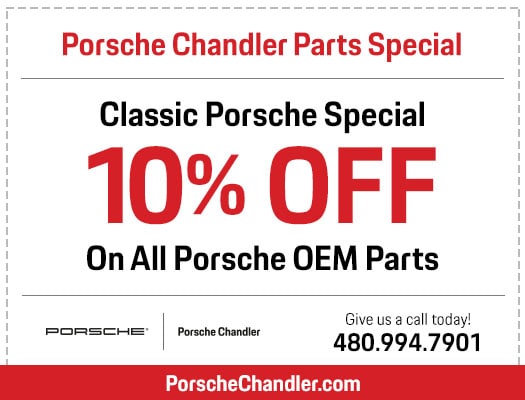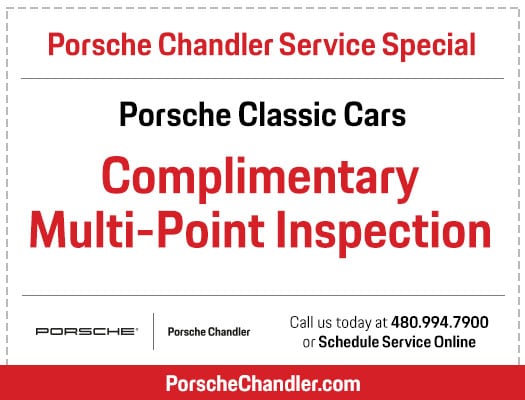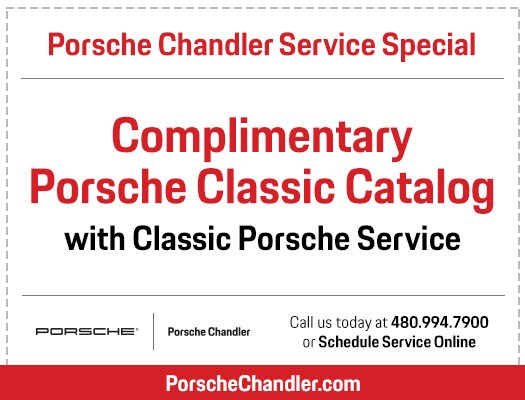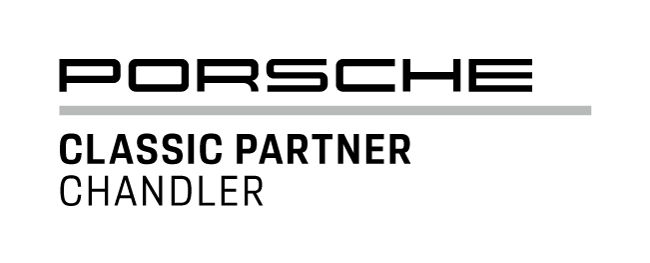 Dealership Hours
Monday

7:00 AM - 8:00 PM

Tuesday

7:00 AM - 8:00 PM

Wednesday

7:00 AM - 8:00 PM

Thursday

7:00 AM - 8:00 PM

Friday

7:00 AM - 8:00 PM

Saturday

7:00 AM - 8:00 PM

Sunday

11:00 AM - 5:00 PM