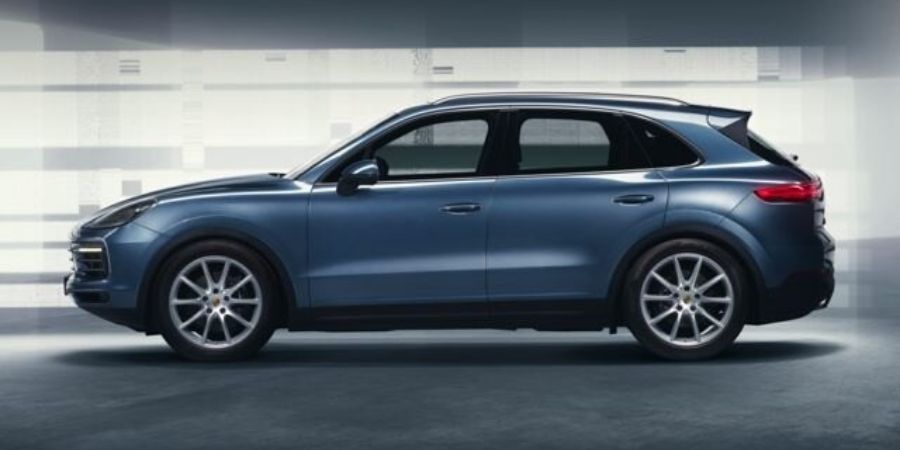 A Crossover SUV with the Grace and Agility of a Sportscar - Meet the Porsche Cayenne in Chandler
Say the word "Porsche" in any circle, and the name recognition is instantaneous and universal. Synonymous with power, performance, style, and premium luxury, a Porsche vehicle means business. At Porsche Chandler, we're proud of our favorite carmaker's pedigree and renowned reputation, and we're prouder still to be your local home for these incredible vehicles here in the Phoenix area.
You know you've dreamt about owning and driving a head-turning Porsche your whole life. Now it's time to make that dream a reality, with the collection of brand-new Porsche models we have in stock, and our hard-to-beat special offers and lease deals on new models.
If you're searching for stunning Porsche quality in a useful, mid-sized SUV crossover, meet our new Porsche Cayenne. It has all the renowned attributes you love about Porsche, in a versatile and impressive SUV style.
Porsche Cayenne Style and Design
Now in its third generation, the Porsche Cayenne is an SUV that stands out from the crowd, thanks to its distinctly Porsche front grille and hood design, combined with the elevated stance and frame of a stylish SUV.
For Mesa and Tempe drivers who like to customize their vehicles with options, there are actually two great styles available for the new crop of Cayenne models. The traditional SUV Cayenne has seating for five people standard, and the sleek new coupe-style has a lower, swooping roofline and standard seating for four with an optional bench seat for the rear.
Porsche Cayenne Trims and Power
Beyond style, Scottsdale drivers also get their pick of engines and trims with the new Cayenne SUVs. A variety of options exist, allowing drivers to pick and choose what they really want.
Whether you prefer the four-passenger coupe, the five-passenger crossover, V6 power, or even hybrid power, there's a flavor and configuration of the Porsche Cayenne that will suit you. Best of all, each one has the high-end, world-class luxury and performance inherent in the Porsche name.
Regardless of the style you choose, the trim options and their corresponding powertrains include:
Porsche Cayenne base model, which is powered by a turbocharged 3.0-liter V6 engine that delivers 335 horsepower and 332 pound-feet of torque
Porsche Cayenne S, which gets a slight power boost, thanks to a turbocharged 2.9-liter V6 engine that's worth 434 horsepower and 406 pound-feet of torque
Porsche Cayenne E-Hybrid, an efficient and cutting-edge hybrid model, with a turbocharged 3.0-liter V6 engine under its hood, which works with an electric motor for a combined hybrid output of 455 horsepower and 516 pound-feet of torque
Porsche Cayenne Turbo, moves up to astounding V8 power, with a turbocharged 4.0-liter V8 under the hood, offering 541 horsepower and 561 pound-feet of torque
Porsche Cayenne Turbo S E-Hybrid, the second hybrid option in the lineup, this model takes the same V8 engine as the previous model, and pairs it with an electric motor for a combined 670 horsepower and 663 pound-feet of torque
Features and Amenities for the Porsche Cayenne
As a model whose name brand's reputation precedes itself, it should come as no surprise that the Porsche Cayenne has all your needs met in terms of features. Whether it's safety, technology, or comfort, if it's something you're interested in, the Porsche Cayenne has it either standard or optional.
In fact, while many impressive features are available as options or on upper trims, you'll find you don't have to go far to get amazing amenities. Starting at the base model, every cayenne trim comes with the following features standard:
Front and rear parking sensors
Apple CarPlay
Navigation
Touchscreen interface
Ambient interior lighting
Auto climate control
LED headlights
Test Drive a new Porsche Cayenne in Chandler
Explore the entire lineup of Porsche Cayenne models and their features and capabilities here at our dealership. We want to help you get behind the wheel of the vehicle you've always wanted, with the lease and finance offer you can live with.